FORTNIGHT
Participation Rises Again…
January 26, 2023
Traditional, on-course golf participation in the U.S. was up again in 2022, and off-course gains were even more significant.
Read More
SPOTLIGHT
The 2023 NGF GOLF 100 Revealed
Some changes come to the biennial Top 100 businesses in golf
January 12, 2023
An effort to highlight the vitality, size and diversity of an almost $100 billion-a-year industry, the NGF GOLF 100's mission is to recognize the most successful, prominent, influential and innovative companies in the commercial golf business.
Golf's Year in Search
January 5, 2023
What does search engine data for golf from 2022 tell us about 2023 and beyond?
November 2022 National Rounds Played
December 23, 2022
Thanks to less-than-favorable golf weather in many parts of the country, November rounds were down notably compared to a year ago.
Tracking New Golf Course Development
December 8, 2022
Among the U.S. golf courses in construction or in-planning, almost one-third of the projects are located in two states. But as history shows, not every project in golf's developmental pipeline opens for play.
October 2022 National Rounds Played
Play in October still trended ahead of recent pre-pandemic years
November 28, 2022
Rounds of golf for October 2022 were relatively flat nationally compared to a year ago, with a slight change within the range of typical weather-related fluctuation. 
Top Takeaways: Golf Executive Sentiment Survey
Golf leaders weigh in on their business, state of industry
November 10, 2022
Rising inflation, labor challenges, supply chain issues, the threat of an impending economic recession… How do golf business leaders feel about growth potential for their companies and organizations in years ahead? And how does that compare to CEOs more broadly?
Join the NGF!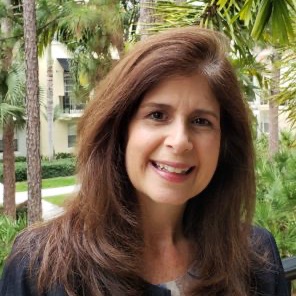 "Moe"
Executive Member Concierge
Cindi
People Join To Stay Informed
The NGF has the leading research team in golf, providing you and the industry with the most accurate and latest golf business data and trends.
People Join To Grow Their Business
With proven success in market analysis, sales analytics, direct marketing, and consulting services available, the NGF offers a variety of services than can help you.
People Join To Support Our Work
The NGF is supported by individuals and companies from every corner of the golf industry, making possible our research, and grow the game and educational initiatives, like Welcome2Golf.
Welcome to our New and Renewing Members