FORTNIGHT
Update: State Supply Standouts
March 23, 2023
Which states have the most golf supply? Which have the most public courses? Which have the most golfers per public course and, generally, see stronger demand and tee time competition?
Read More
SPOTLIGHT
February 2023 National Rounds Played
March 27, 2023
Despite significant weather-related swings in a number of golf-rich regions, February play was down only minimally compared to a year ago.
State-by-State Golf Reports Available
One-page state level overviews on supply and demand, rounds played and more
March 22, 2023
NGF Member Exclusive: state-level snapshots of golfers, golf courses, rounds played, price point, facility types and the estimated economic impact of the golf business.
Golf Supply Reports Now Available
5 Numbers to Know About U.S. Golf Course Supply
March 9, 2023
The latest industry data points on the U.S. golf market — from course openings and closures to total supply, facility health, municipal golf, short courses and more.
January 2023 National Rounds Played
Play gets off to a stronger start than in 2022
February 27, 2023
Several regions in the Frostbelt saw far less snow than January of 2022, yielding more playable days and a boost in play to kick off the year.
8 Numbers to Know: Participation Segments
Golfer overviews, from beginners to Baby Boomers
February 23, 2023
In addition to the annual Golf Participation in the U.S. Report, members can access one-page summary reports focused on various participation segments. Here's a sampling: 8 notable golf participation datapoints across various groups.
December 2022 National Rounds Played
Colder temps across U.S. lead to decrease in play to close out year
January 28, 2023
One year after an unseasonably warm December yielded strong end-of-year play totals, national rounds to close out the final month of 2022 saw a fairly significant year-over-year drop. Find out how much:
Join the NGF!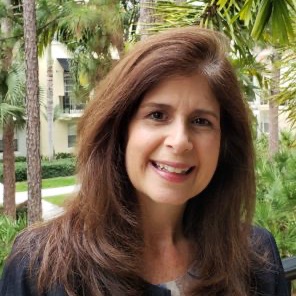 "Moe"
Executive Member Concierge
Cindi
People Join To Stay Informed
The NGF has the leading research team in golf, providing you and the industry with the most accurate and latest golf business data and trends.
People Join To Grow Their Business
With proven success in market analysis, sales analytics, direct marketing, and consulting services available, the NGF offers a variety of services than can help you.
People Join To Support Our Work
The NGF is supported by individuals and companies from every corner of the golf industry, making possible our research, and grow the game and educational initiatives, like Welcome2Golf.
Welcome to our New and Renewing Members