Converting non-golfers into committed golfers goes back to NGF's beginnings in 1936.
It's in our DNA.
Today, interest in golf among non-golfers continues to reach record numbers.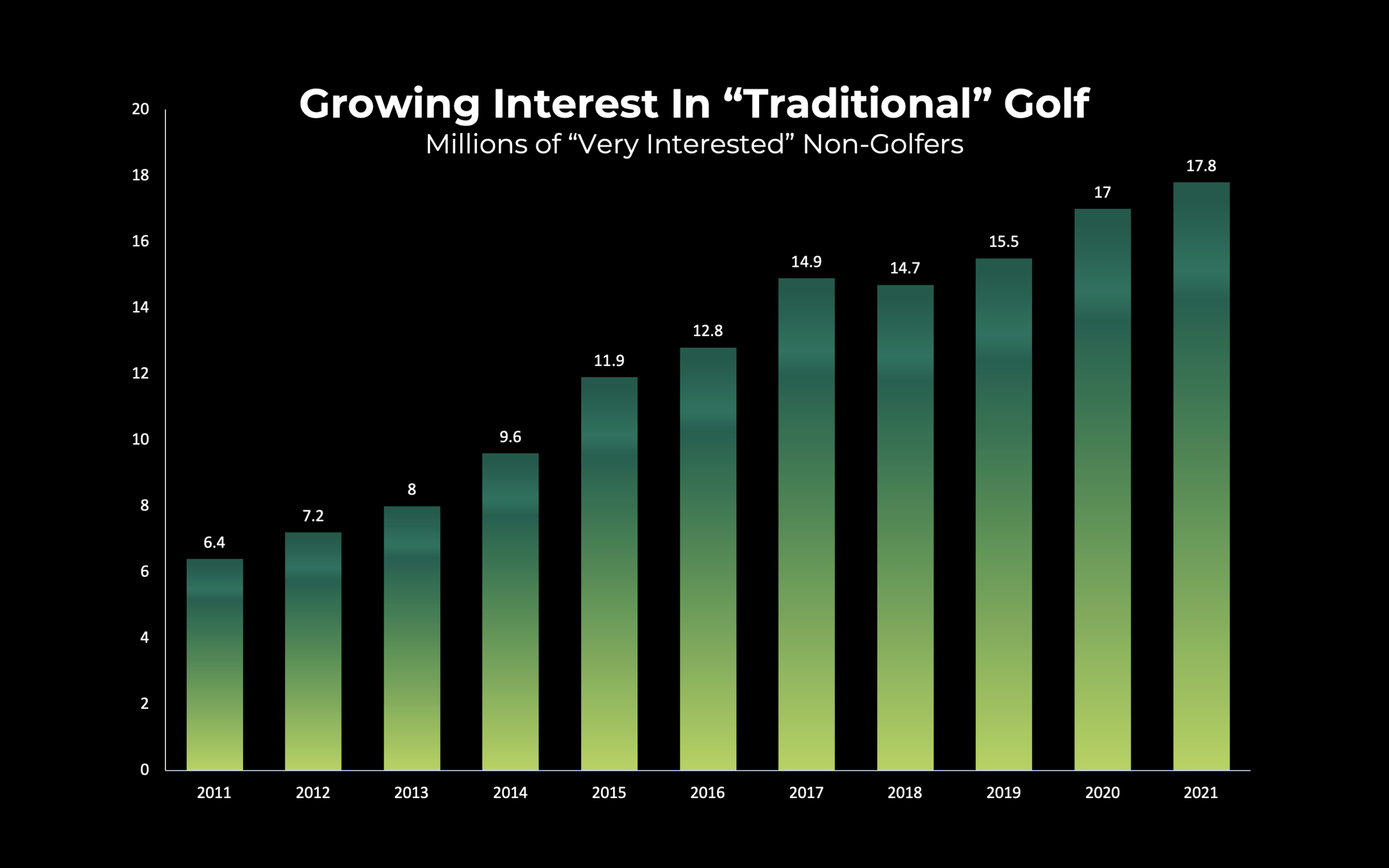 In the past three years, nearly 10 million people have played the game of golf for the first time, not including those who had played before, took time off, and returned to the game.
It's worth noting that 75% of these newcomers are adults.
According to our research, only 20% of beginners received lessons from a qualified golf professional, while the remaining 80% either taught themselves or were introduced to the game by a friend or family member.
Of those who tried golf for the first time, only 27%, continue to play. Moreover, of the beginners who took lessons, only 8% reported that their instructor contacted them after their lessons.
We believe as an industry we can do better. Much better.
NGF currently operates 14 W2G centers, which offer a fun and unique introduction to golf for adult non-golfers, while also providing valuable insights into the most effective approaches for future growth. Our goal isn't to have thousands or hundreds of W2G sites, but to learn from our existing sites. Then look to creating education based programs and resources for both new and returning golfers and instructors.
We could continue sharing our successes, the wonderful individuals we have met and collaborated with, our vision for the future of golf, and our belief that real player development starts by transforming the culture at the golf course level...
...but that would be bragging. Wouldn't it?
However, we won't hold you back if you're eager to learn more, become a sponsor, or suggest a future location for a Welcome2Golf center.
In fact, quite the opposite.
Give us a shout.
Virtual High-Fives For Our Generous Sponsors