Golf Genius
LEADERSHIP
Mike Zisman, Co-CEO
Chris Kallmeyer, Co-CEO
Nick Wolfe, VP North American Sales
Lou Lombard, VP Finance
Craig Higgs, Managing Director, International
Alex Tandrau, VP Engineering
Flavia Grosan, VP Engineering
George Hansen, VP Business Development
Brian Woyt, VP Marketing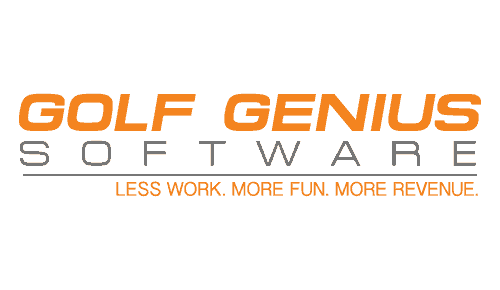 Golf Genius was founded by entrepreneur and golf enthusiast Mike Zisman in 2009. Since then, Golf Genius has grown into the world's leading supplier of golf tournament management solutions and serves over 10,000 private clubs, public courses, and resorts in 63 countries.  In the past 12 months, Golf Genius Software has powered over 34 million rounds of golf across 860,000 events.
In addition to being the leading supplier of tournament management solutions for courses and clubs, Golf Genius supplies tournament management solutions to the leading tournament operators around the world including the USGA, the PGA of America, AJGA, Golf Canada, England Golf, and many others.
In 2019, the USGA selected Golf Genius as the development and hosting provider for the central handicapping system and GHIN in the United States.
Zisman, who has a Ph.D. in Decision Sciences and is a former M.I.T. faculty member, was always the one tasked with organizing golf trips with friends. Spurred by a desire to create mathematically optimized tee sheet pairings for buddy trips, he worked with a professor at the University of Pennsylvania to create a solution – and the result was an early version of the software called Golf Trip Genius. From there, the company added golf leagues (2011), built out the product to enter the club market (2014), and expanded to meet the requirements of golf associations and tours (2019).
Golf Genius employs over 70 full-time PGA Professionals in product management, sales, account management, and support.  Through these direct relationships, Golf Genius has continued to engage golf professionals to identify and address their unmet needs.  In 2019, Golf Genius launched the Golf Shop product to address unmet needs in golf shop operations including special order management, demo club tracking, club repair management, and streamlined golfer communication tools.  In 2022, Golf Genius launched Coach 360 to provide a consolidated toolbox that allows teaching professionals to manage their business and engage golfers both on and off the lesson tee.
"Golf professionals spend the vast majority of their time running golf tournaments, managing golf shops, and giving lessons," says Zisman.  "We are the only software provider in the industry who meets all three of these needs – the Microsoft Office for golf professionals."
KEY TAKEAWAYS
Through key partnerships with the biggest names in golf, Golf Genius is powering the game of golf across tournament management, handicapping, golf shop operations, and instruction.